Between March and September, 4 press conferences, one in each participant country, was held in order to inform about the needs of the EE-METAL project, explain and present the Consortium's activities, increase awareness and justify efforts in energy efficiency in industry and their benefits.
The speakers who highlighted the project benefits:
In Spain: Jesùs de Esteban, Director of operations of AIN and Teresa Asensio Gallego, technician at AECIM;
In France: Paul Rolland, President of METALLURGIE rhodanienne, Florent Monier, President of THERMI-LYON Group and Aurélien Barby, Director of Prevention and competitiveness department at METALLURGIE rhodanienne;
In Italy: Donato Zambelli, Responsible for Energy at AIB, Pierfederico Cancarini, Sales&Project Management at CSMT and Irene Eslava, Project manager at AIN;
In Poland: Marzena Frankowska, Project manager at MPPK.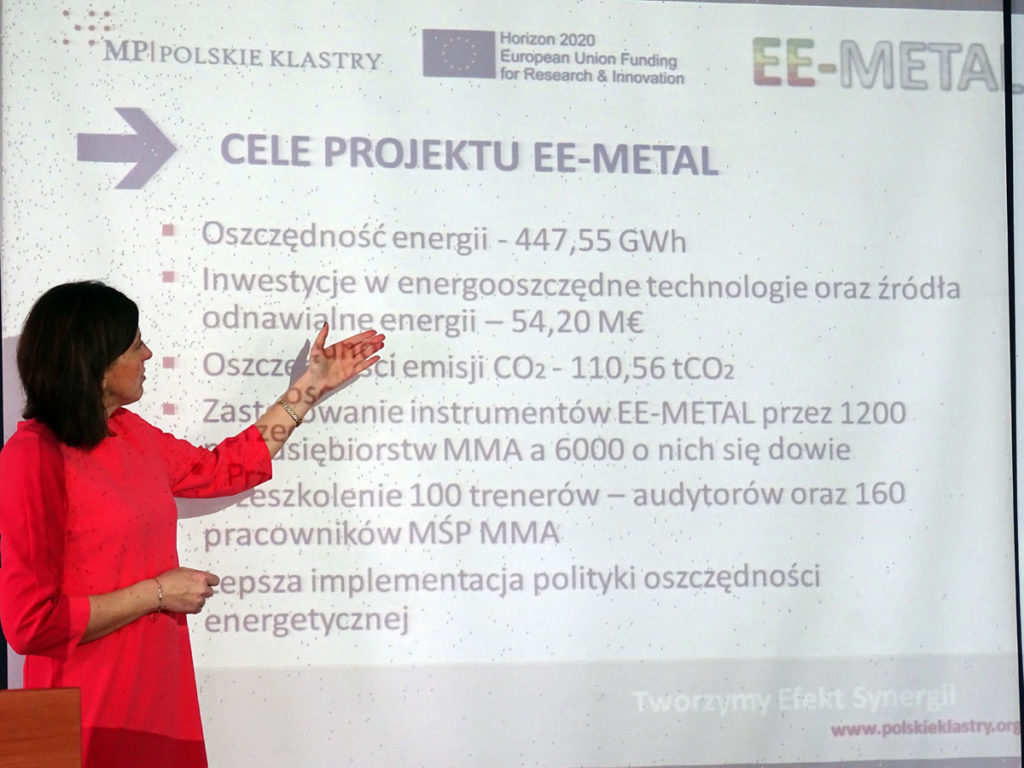 Journalists from the general and specialized press published articles about EE-METAL in different media. They showed the positive impact of this program on business and environment.
Press coverage on the web:
Radio and video interviews: